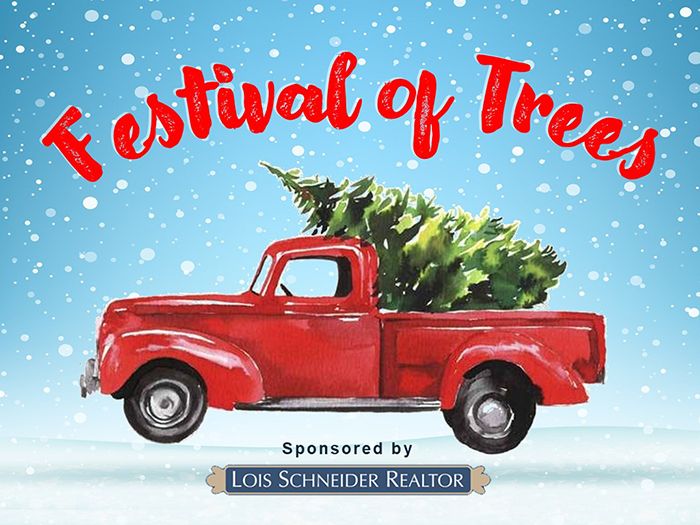 CAPTURE THE HOLIDAY SPIRIT AT REEVES-REED ARBORETUM'S FESTIVAL OF TREES!
Kick off the holiday season at Reeves-Reed Arboretum's annual Festival of Trees on Sunday, December 10, 2023, 11 am to 3 pm! The non-profit public garden in Summit invites you to join them for their outdoor winter festival celebrating community and culture. The day's activities will include arts and crafts celebrating Kwanzaa, Hanukkah, Christmas, and the Winter Solstice. Games, stories, musical entertainment, a story walk, photo opportunities with Santa, as well as food vendors and a holiday market round out this fun afternoon. Don't forget to tour the 25+ festival trees located throughout the historic grounds – all decorated by local non-profits, families, school, and scout groups, as well as local businesses including Title Sponsor Lois Schneider Realtor. The creativity and fun themes make this day extra special. Vote for your favorite tree! Visit reeves-reedarboretum.org for event tickets and if you are interested in sponsoring and decorating a tree. The more the merrier!
For the 21+ older crowd, Reeves-Reed Arboretum will be hosting a Festival of Trees Preview Party on Saturday evening, December 9 from 7 to 9 pm.  Adult guests can tour the lighted trees throughout the gardens and grounds and enjoy a "spirited" celebration in the historic Wisner House by sampling a collection of cocktails and desserts representing the holiday season. Music and merriment will be provided by Steve Teti on the grand piano. Tickets are available at reeves-reedarboretum.org.
And last, but certainly not least, the Arboretum will be hosting its annual Holiday Greens Sale, an annual fundraiser for the Arboretum, featuring custom-decorated wreaths, swags, centerpieces, mint julep cups, and more. All items will be for sale during the Festival of Trees event on December 10 and a selection of items can be ordered in advance from the Arboretum's pre-sale website at reeves-reed.company.site. The deadline to pre-order is November 24.
Reeves-Reed Arboretum is located at 165 Hobart Avenue, Summit, NJ.  Questions? Call 908-273-8787, x1010, or email info@reeves-reedarboretum.org.