Westfield's New Native Seed Library Promotes Biodiversity, Environmental Sustainability
The Westfield Memorial Library has good news for all gardeners and would-be gardeners. Through a partnership with the Town of Westfield Green Team and with generous funding from the Friends of the Westfield Memorial Library, the library has created a Native Seed Library.
The Native Seed Library features a collection of seeds that is open to all library users. One of the primary goals is to combat the expanding number of invasive plants in the ecosystem and to improve the overall health and biodiversity of local habitats by encouraging the growth of native plants.
Native plants are especially important now, more than ever, due to climate change and human interference with the natural environment. Recently, invasive species have been harming the local areas because they decrease biodiversity and compete with the native plants, which can damage the habitats that our environment depends on.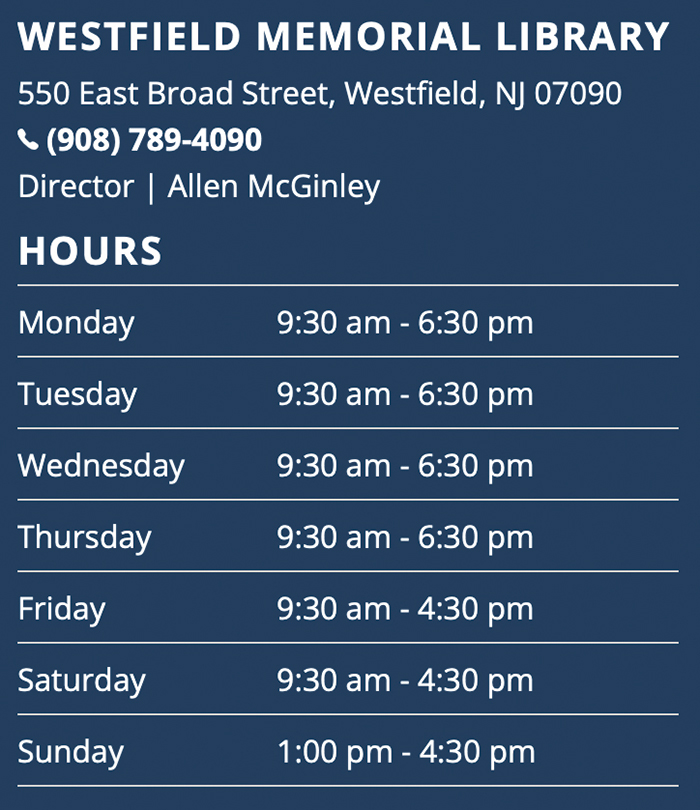 "Native plants offer numerous benefits to our environment including providing food and habitat for native pollinators and other wildlife," said Lois Krause, Co-Chair, Town of Westfield Green Team. "They promote biodiversity and add low-maintenance beauty to our outdoors."
"Please join us in creating a Westfield Pollinator Pathway by taking native seeds from the library and planting them in your garden," she continued. "Natives do take a year to get established but do not require special attention after that. They have evolved for our environment."
People who take and plant native seeds can put a pin marking their address on a map of Westfield, which is displayed above the seed library.
For the next few months, the seed library will feature three annual flowers: zinnia, cosmos and partridge pea, all of which are sourced locally. The seed packets have directions printed on them detailing flower color and height; soil, sunlight, and water requirements; and their wildlife value as nectar sources to bees, butterflies, hummingbirds or certain larvae.
"I'm delighted to have the opportunity to work with the Green Team to support environmental sustainability in Westfield," said Allen McGinley, Library Director. "Not only do we distribute seeds to residents, but we also provide books, workshops, and other information related to native plants."
To read more about the seed library, visit https://wmlnj.org/seeds/
Stop by the library at 550 East Broad Street, visit our website at www.wmlnj.org and see how we can make your life in Westfield even greener and … even better.